June 12, 2022Hello Party People!! Good Morning. Yesterday was my first craft show of the year! I thought I would tell you that it went well. We had a show full of traffic! We had lots of fun new faces in the booth and even some visitors we knew! I got to say hello to Heidi K from our group who came out from Minneapolis to check out the show and our booth! So that was really fun.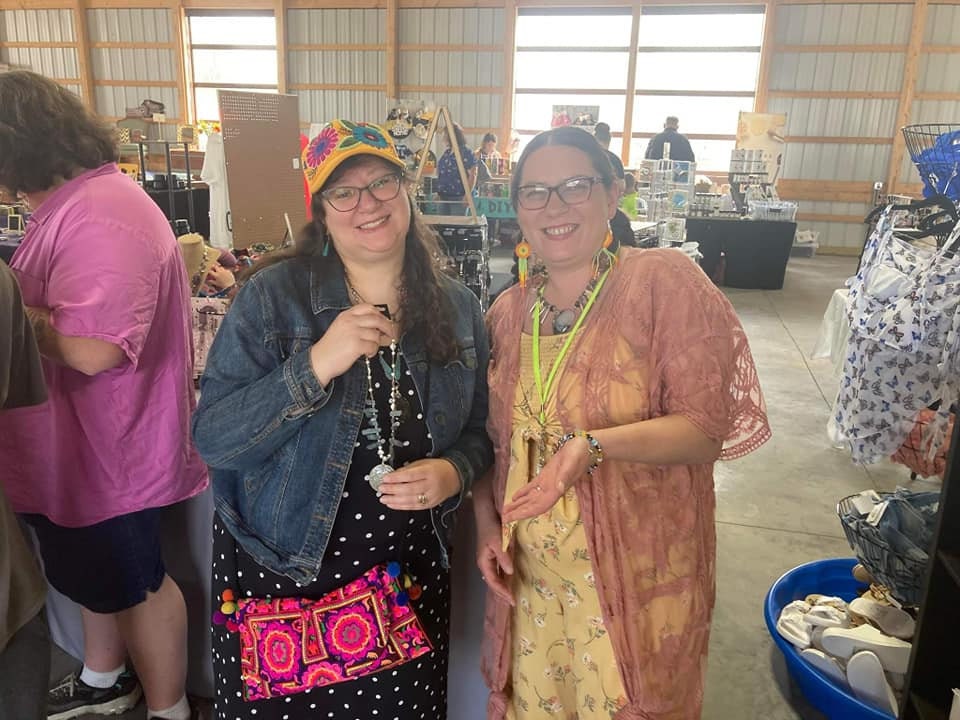 My setup for the show was easier than it has been in the past mostly due to the fact that I got some new table clothes to fit my tables and just had to throw them on! Highly recommend and here is a link if you are interested https://amzn.to/3HjSM4m 
I also had some racks that I set up at home then wrapped with packing wrap prior to going to the show. I am happy to report that everything that was wrapped stayed together even the earring racks in the trunk of the car!  
 Once we got to the show we were able to bring all the racks in and just cut the wrap off of them and they were ready to rock and roll! I also took rocks, gemstones, and crystals with me. They were a pretty hot seller. People seemed to like them. I will say I am still working on the set up and jewelry racks for the tables. This seems to be an ongoing thing. However the show was from 10-3pm and that made for a pretty good length for a show. It wasn't too long or too short. We met some really cool people and got invited to a show in Milaca MN. We didn't sell out but we did well. We sent our business cards out with everyone and to me that is always the purpose at a show is to advertise. All in all it was a good time. I have to unload the car today and head to Taylors Falls to get items for the Live sale on Monday 6-13-2022. We have another show next weekend in Aneta ND for the Turkey BBQ and will be leaving on Friday. This week there will not be a Friday Night Light Box and Fun Video due to me traveling. I hope you are all having a wonderful spectacular beading day!   -Randee